The Challenge: All Stars, the BluePrint for All Future Challenge Seasons
I cannot believe we are a few days away from the finale of Challenge: All Stars, especially considering the marathon that Double Agents ended up being. It has been pure joy watching some of the franchise's all-time favorite contestants lace up the sneakers for one more go around at Challenge glory.
As a long-time fan of the show, All Stars has been comfort viewing at its finest. Each episode is like curling up in a warm nostalgic blanket on a cold, rainy day. It feels like a Challenge from the early years, and I am here for more of this All Star goodness.
If Twitter reaction is any indication, I am not alone in that feeling. Fans are loving The Challenge spin-off, with calls for a second season growing louder each day.
Interestingly, Bunim/Murray decided to air All Stars concurrently with the end of Double Agents. While I certainly understand the desire to pull in fans from Challenge proper- the one that airs on MTV- the dual schedule only served to highlight some of the more glaring issues the show has developed over the last few seasons.
Don't get me wrong. You do not watch 36 seasons of a show if you don't enjoy it. But The Challenge is in a bit of a rut, and it is about time we recognize it.
Truthfully, The Challenge would benefit from a bit of a facelift- or at least some of those teeth whitening strips Kyle has clearly invested in since his Challenge debut. Luckily for Challenge producers, though, All Stars can serve as the perfect blueprint for future seasons of the show.
Challenge proper has struggled, probably since Battle of the Exes 2, to deliver a complete story that marries character, strategy, and gameplay compellingly. Quite frankly, the show has grown too comfortable utilizing twists that overly complicate the game and are not afraid to hit the "To be continued" button episode after episode, resulting in a drawn-out and, at times, disjointed viewing experience.
A lot of the success of the spin-off is due to a more focused storytelling approach. Each episode features a central plot revolving around a Challenger, a daily mission, strategy conversation, a house vote, and an elimination. The few twists it does introduce help enhance strategy, not detract from it.
Simply put, All Stars is straightforward. The gameplay makes sense, there is a depth of character, and story arcs are clear. It is a refreshing change of pace from the main show.
In all honesty, the episode run times probably played a vital role in helping create a more concise story. I can remember a time when a Challenge season consisted of ten thirty-minute episodes. In comparison, Double Agents consisted of seventeen episodes, each running for a whopping ninety minutes. While I generally enjoyed Double Agents, the viewing experience became a bit of a slog by the end.
All Stars manages to strike a good balance, though. With only nine episodes running for a tight forty minutes, there is simply no room for fluff.
The daily missions are a great example of that unnecessary filler the show managed to improve. Dailys on Challenge proper have grown to a grandiose scale, with TJ often rolling up in some fun vehicle as explosions erupt behind him. Despite the beloved host looking like a badass, these scenes offer nothing in terms of substance. On All Stars, the focus is on the actual mission, not the theatrics. It is a choice that works well because the producers were able to present visually appealing and easy-to-follow challenges instead of distracting special effects that add little to the competition.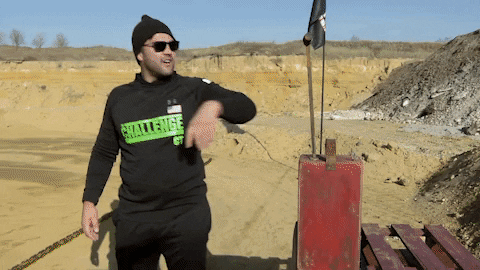 Sometimes less really is more. All Stars proves that over and over again.
Now, I can already hear some arguing that All Stars' success is a direct result of nostalgia. Undeniably, this is an ingredient in the All Stars milkshake that makes it so tasty.
But isn't the adage that absence makes the heart grow fonder? All Stars feels fresh compared to Challenge proper because we haven't seen many of these individuals for years, despite all of them being seasoned vets. They aren't the same tired names recycled from season to season, competing against the same people in different formats.
Considering the amount of time they've invested in ongoing storylines, I can understand why producers bring back the same group of Challengers each year. And without feeder shows like The Real World and Road Rules, I can sympathize with the challenges producers face in casting the show nowadays. But I hope All-Stars illustrates the value in taking characters off TV for a few seasons while sprinkling in some more seasoned contestants into the rotation.
And let's be honest, many of the new crop of Challengers only accept a spot on the show to quench their thirst for Instagram followers anyways.
To be fair. That is a standard issue in casting any reality TV currently, and the statement is not necessarily representative of the entire roster of Challengers in the current cast rotation. But it is evident which half show up to compete and which half show up for popularity.
The all-stars, on the other hand, could care less about enhancing their brands. They all showed up for a love of the game they helped build from the ground up, making it what it is today. Those on All Stars want to compete, have fun, and reminisce over Challenge history. The result is a well-rounded cast that makes entertaining television.
Of course, I would be seriously remiss if I didn't recognize that All Stars isn't a perfect TV viewing experience. Many of the daily challenges rely on puzzles, making them feel a tad too similar. And the show failed to deliver on a few storylines referenced several times throughout the season.
Still, there is a lot to love about All Stars. Ideally, the success of the spin-off will provide the framework for the Challenge proper to make some much-needed adjustments to the game. With season 37's production well underway, those changes may not come just yet, but as TJ would say, "hopefully we will see you in the future."